Over the past decade, the daily fantasy sports industry has grown to become one of the most popular forms of legal sports wagering in the United States. It's grown tremendously over the years, yet many sports fans are still unaware of how to play daily fantasy sports in 2018, and what exactly sets it apart from traditional sports betting. Here's a breakdown on how daily fantasy sports work.
In May of 2018, the U.S. Supreme Court ruled the Professional and Amateur Sports Protection Act (PASPA) unconstitutional, opening the door for states to set their own laws regarding the legality of sports betting. This was exciting news for hardcore sports fans looking to bet games, although most experts agree it will be some time before any state legislation to outright legalize sports betting is actually passed. Fortunately for those who enjoy having a stake in their favorite sports, daily fantasy sports are legal throughout most of the United States through sites like DraftKings.
Fantasy sports have been around for decades. Generally speaking, a "fantasy sports league" consists of a number of players who take turns choosing professional players from sports to draft into their "fantasy lineup." Over the course of an entire season, the league players earn points depending on how well their players perform. The players with the most points at the end of the season wins.
Daily fantasy sports is very similar. The key difference is that these league contests start and finish within a single day. The rules remain the same. Players are given a salary cap, and draft the players they think will perform the best over the course of a single day. Players risk and win real money. So how is it different from sports betting?
A game of skill
DFS has faced a number of legal hurdles over the years regarding whether or not it constitutes gambling. At face value, it appears to be. The difference with DFS is that it's very much a game of skill, sometimes requiring research to achieve the best results. 
Instead of placing bets on the outcome of a sports match, players are putting their money on the results of individual athletes. Many DFS experts will even utilize statistical modeling to win contests. Don't let that scare you, as even brand new players that are wondering how to play daily fantasy sports in 2018 can win big playing DFS as well, sometimes huge sums of money!
Where to play daily fantasy sports in 2018
For many years, the US DFS market has been dominated by two names, DraftKings and Fanduel. Both are estimated to be worth over one billion dollars and are continuing to grow each year.
DraftKings is reported to have over eight million registered players. It's arguably the most extensive daily fantasy sports site operating right now, offering fantasy contests on 13 different leagues. Daily fantasy football continues to be their biggest money maker, with hundreds of different contests available every year. They also offer some fantastic tutorials on how to play daily fantasy sports in 2018 for each specific contest offered. 
FanDuel has managed to accumulate a huge number of players over the years as well. They offer daily fantasy contests for slightly less sporting leagues than DraftKings, yet many members love their easy user interface and great offers.
In recent years, a number of new DFS sites in 2018 have popped up. One that's beginning to gain some traction is StarsDraft. This company was founded in 2014, and offers DFS contests for five different sports including basketball, hockey, and football.
How to play daily fantasy sports in 2018
DFS is even simpler than it sounds. Let's take daily fantasy football, for example. Right now, members of DraftKings can choose from hundreds of different NFL contests for the games taking place every week. The cost to enter these contests vary, with some being less than $5 and others being more than $500. Players can choose to take part in contests that fit their budget, with the larger ones obviously offering much greater cash prizes.
Once you've chosen a contest that fits your budget, you'll be given a "salary" cap of $50,000 to spend "drafting" your dream team for this week's games. The top players in the league will cost more money, and those with less recognition will cost less. Fortunately, there are instructions available on DraftKings that make drafting your team fun and easy.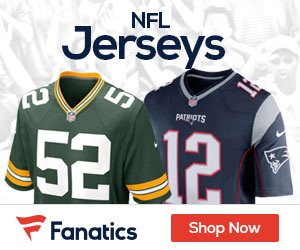 The players you can choose will (hopefully) earn you points based on their performances. The standard NFL contest model mandates drafting a QB, two running backs, three wide receivers, a tight end, a defense/special teams player, and any other NFL athlete from any position that you believe will play well.
That's it! Once you pick a team of the players you think will perform the best on game day, you can sit back and relax. The players you choose will earn points for various accomplishments. Did a wide receiver you chose score a touchdown? That will earn you points.
How much can you make?
The possibility of earning big money playing daily fantasy sports is there. Right this second, there are DFS contests available that are paying the 1st place winner over $100,000. Some lucky players have even one more than $1 million playing daily fantasy sports!
Those still wondering how to play daily fantasy sports in 2018 can head straight to DraftKings right now by clicking this link. You'll see that playing DFS is even easier, and more fun than it sounds. Tell us which contests and sports interest you the most in the comment section below!