The 2018/19 NFL season rages on. We're now in week 10, and a number of important match-ups are about to take place. We at Sports Harbor are here to break down three of the best NFL games to bet on in week 10. Each of these games could make a serious impact on the upcoming postseason, and are offering some amazing odds to cash out.
Anyone that wants to skip our breakdown and see a full list of the week 10 NFL odds can click this link here to become eligible for an incredible $20 free bet after signing up.
Let's get into it!
New Orleans Saints -225 vs. Cincinnati Bengals +185
One of the more intriguing games taking place this week is between the Saints and the Bengals. On paper, it looks like an easy win for New Orleans, who are coming off a win over the previously unbeaten Rams. In reality though, this game might spell trouble for the Saints, who have some tough match-ups coming up.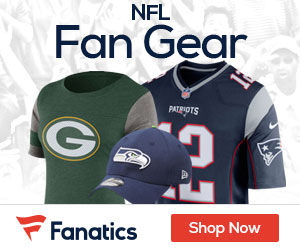 The Saints are probably the hottest team in the NFL right now. They've won seven straight games heading into this one, but some factors here might spell trouble. For starters, they've playing in Cincinnati, where the temperature is remarkably low. It's well known that the Saints tend to struggle in cold weather. The Saints have struggled this season against AFC North teams, but they're still coming into this game as the significant favorites with odds of -225.
The Bengals are somewhat of a mid-tier team so far this season. They're 3-3 in their past six games, with notable wins over the Falcons and Ravens. With AJ Green likely gone, their offensive game might struggle and their defense hasn't been great as of late. They're a serious underdog with odds of +185. With that being said, they have the home field advantage here and could be overlooked by New Orleans. This is a tough one to call, but we're picking this as one of the best NFL games to bet on in week 10 for a reason.
Prediction: Bengals 34 – Saints 27
LA Rams -500 vs. Seattle Seahawks +375
This is without a doubt one of the best NFL games to bet on in week 10. The LA Rams will be looking to bounce back from their first loss of the season, while Seattle aims to work their way to the top of the NFC West. Many of the top NFL betting experts feel this game will be a blowout by LA, however we're predicting a competitive match here.
The Rams have been nothing short of fantastic this season. They have an extremely well-rounded team with an adaptability that's almost unparalleled in the league right now. Even in their loss to the Saints, the Los Angeles Rams showed moments of brilliance, particularly by Jared Goff. They'll be looking to make a statement here, and with the home-field advantage it should come as little surprise to see LA enter as the huge favorites with odds of -500, according to Intertops Sportsbook.
The Seattle Seahawks are no pushover team. They've looked great at times, and somewhat mediocre at others. They'll also be looking to bounce back with a win here, but the odds of +375 reflect most NFL betting experts' opinion. This game took place earlier in the season with LA coming out on top 33-31, and we're predicting another closely-contested match this Sunday.
Prediction: Rams 42 – Seattle 35
Buffalo Bills +275 vs. New York Jets -340
It might seem strange to list two teams with a combined record of 8-8 in one of the best NFL games to bet on in week 10, but this matchup offers some great opportunities to cash out. Neither the Bills nor Jets are expected to make an impact in the postseason. This game is simply a fun matchup between two fan favorites competing for bragging rights.
Buffalo is just 2-7 so far this season. Their only wins have come against the Titans and Vikings, who aren't exactly at the top of the rankings in their own right. They seem to fade as games go on, and quarterback injuries have significantly hurt their offensive capabilities. To make matters worse, they're playing away against the Jets.
The New York Jets have been putting on some fan-friendly games this season. Despite being just 3-6, they're still seen as a solid team with the potential to pull off the upset against anyone they play against. They didn't look good against the Dolphins last week, but New York comes into this matchup as the significant favorites with current odds of +275 to win.
Prediction: Jets 23 – Bills 17
To see a complete list of the best NFL games to bet on in week 10, make sure to click this link here. There are a number of games offering some fantastic odds right now, and even casual fans have the opportunity to make some serious money. Let us know your questions in the comment section below!