Only a few weeks remain of the 2018/19 NFL regular season. We're coming off a number of upsets from last Sunday, and some NFL betting experts feel we might see something similar this week. We at Sports Harbor are here to break down the top 3 NFL games to bet on in week 14 through the best US sports betting site currently operating.
Anyone that wants to skip our breakdown can click this link here to checkout a full list of this week's NFL betting odds. This link will also make you eligible for an incredible welcome bonus up to $250!
Let's get into it!
Carolina Panthers -130 vs. Cleveland Browns +110
The Panthers are going through a rough-patch right now. They've lost their past four games, and are now at serious risk for missing out on the playoffs. The Browns, on the other hand, have looked pretty solid as of late, and have a real shot at pulling off the upset this week.
Cam Newton is at least partly to blame for the Panthers' recent slump. Last week, he threw four interceptions against Tampa Bay. He's thrown at least one interception in his past four games, leading some to wonder if his time at the top of the sport is winding down. The Panthers' defense has struggled as well, allowing 440 yards last week.
Not many NFL fans can call the Cleveland Browns "elite," but they've made some impressive changes as of late and have a real shot at earning the win this Sunday. Rookie QB Baker Mayfield is looking like a future star right now. If he can put enough pressure on the Panthers, he'll have a real shot at earning the Browns their third win in four games.
Sports Harbor Prediction: Browns: 27 – Panthers: 17
New England Patriots -400 vs. Miami Dolphins +300
We're probably going to get some hate for this one, but the Dolphins have a very real shot at pulling off the upset against the Patriots this week. With everything considered, the Patriots are facing an uphill battle in this one. The odds in this game are probably the best available in terms of money-making ability.
We're not picking against the Patriots because they're looking bad. In fact, the Patriots are riding a two-game win streak and three of their last four games have been dominant victories. The main factor here is where the game is taking place. The Patriots simply don't play good in Miami. They're 1-4 in their past fives games traveling to South Florida, and we think that's something to consider heading into this game.
Miami started out this season with three straight wins, and were starting to look like a potential Super Bowl team until losing a lopsided match to the Patriots. They're now 6-6, with notable wins over the Titans, Bears, and Bills. Miami plays to the best of their ability at home (they're 5-1) and we feel that's what will earn them the win this Sunday.
Sports Harbor Prediction: Dolphins 31 – Patriots 28
Kansas City Chiefs -290 vs. Baltimore Ravens +240
This game between the Chiefs and Ravens should be one of the most exciting of the entire week. Both teams are offense-oriented, and the winner may come down to which team's defense manages to stop the others more effectively. It's a tough one to call, but we think there's another upset that bettors can cash out on this one.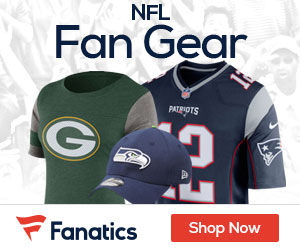 The Chiefs can lend most of their credit to Patrick Mahomes. He's become one of the NFL's top quarterbacks this season, and that's saying something. Kansas City has out-gained their past seven opponents with a rushing and passing game that other teams simply can't match. That won't be enough this week, particularly after losing Kareem Hunt.
The Ravens have won their past three games in impressive fashion. They entered last week as the underdogs against the Falcons, but recovered from a tough start to win 26-16. As we said before, this game will likely be offense-minded, but the Ravens have a slightly better defense, and that's what will earn them the win here.
Sports Harbor Prediction: Ravens 36 – Chiefs 27
To see a complete list of week 14 NFL betting odds, make sure to click this link here and become eligible for an incredible welcome bonus up to $250! Let us know which team you think pulls off the biggest upset this week in the comment section below!