The online sports betting scene has been steadily growing in the US for the past several years. More people are betting on their favorite sports online than ever before, yet many are still unaware of which sites they can really trust. We at Sports Harbor are here to breakdown three of the most trustworthy US sports betting sites for 2019.
Each of the sites here have gained fantastic reputations for their safe payment systems and amazing odds.
Let's get into it!
If you ask a US sports fan to name a sports betting site, there's a pretty good chance you'll hear them say "Bovada!" This online sportsbook is without a doubt the most popular in the US right now. They offer some truly incredible odds on just about every sport you can think of including football, basketball, MMA, and more.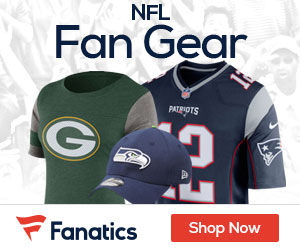 Bovada is well-known for having one of the best payment systems of any US sports betting site. Deposits can be made using all major credit cards including Visa, MasterCard, and American Express. Withdrawing your winnings is extremely simple here as well using Bitcoin.
If you want to check out Bovada right now, click this link here and become eligible for an incredible 50% welcome bonus on your first deposit up to $250. That means if you deposit $500 into your account, Bovada will credit you an additional $250! This is without a doubt one of the most trustworthy US sports betting sites for 2019, and we're sure every sports fan will agree.
Bovada Sportsbook may be the most popular sports betting site in the US right now, but Intertops Sportsbook is the oldest. This site launched online all the way back in 1996, making them the longest-running internet sportsbook in the world. They've developed a huge US fan base thanks to their simple user-interface and solid odds.
As you would probably expect from the oldest online sports betting site in the world, Intertops makes it very simple to register and become a member. The entire sign-up process should only take about 5 minutes. Deposits can be made using all major credit cards, and they have a number of different withdrawal methods to choose from.
Intertops has one of the most unique welcome bonuses of any site. Clicking this link here will offer you the three options seen below.
200% welcome bonus up to $50 with promo code ROOKIE200
100% welcome bonus up to $100 with promo code ROOKIE100
50% welcome bonus up to $200 with promo code ROOKIE50
Check them out today to see why they've become so popular with sports fans across the country!

We love this site, and feel strongly that they're one of the most trustworthy US sports betting sites for 2019.
BetOnline Sportsbook is one of the newer sites to join the US sports betting scene, but they've already developed a hardcore fan base amongst sports fans. They have one of the most traditional-looking sites around, and almost look outdated. Fortunately, they offer some of the best odds of any website, and provide members with more betting options than almost any other site.
It should go without saying, but it's also very easy to sign-up to this site. They too will accept all major credit cards for deposits. Withdrawing your money from BetOnline is done best using Bitcoin. There are very little fees associated with this site, and the money you withdraw will hit your account within just a couple of days.
Clicking this link here will bring you directly to BetOnline Sportsbook's registration page. At the moment, they're offering one of the best welcome bonuses of any US sportsbook. New members will be eligible to receive an incredible 50% first-deposit bonus up to $1,000!
To see some more of the most trustworthy US sports betting sites for 2019, check out our full list of sportsbook reviews today. Let us know of any questions you have in the comment section below!